Y&R spoilers hint at a huge problem looming for Abby and Devon. We know that they are deliriously happy together. Well, we don't see it much, but we've been told.
Y&R Spoilers Speculation
However, that happiness might be wrecked by Devon's (Bryton James) dad and Abby's (Melissa Ordway) mom splitting — and both blaming the other. Will their parents' troubles trickle down to Abby and Devon?
Young and the Restless: How Oysters Make Pearls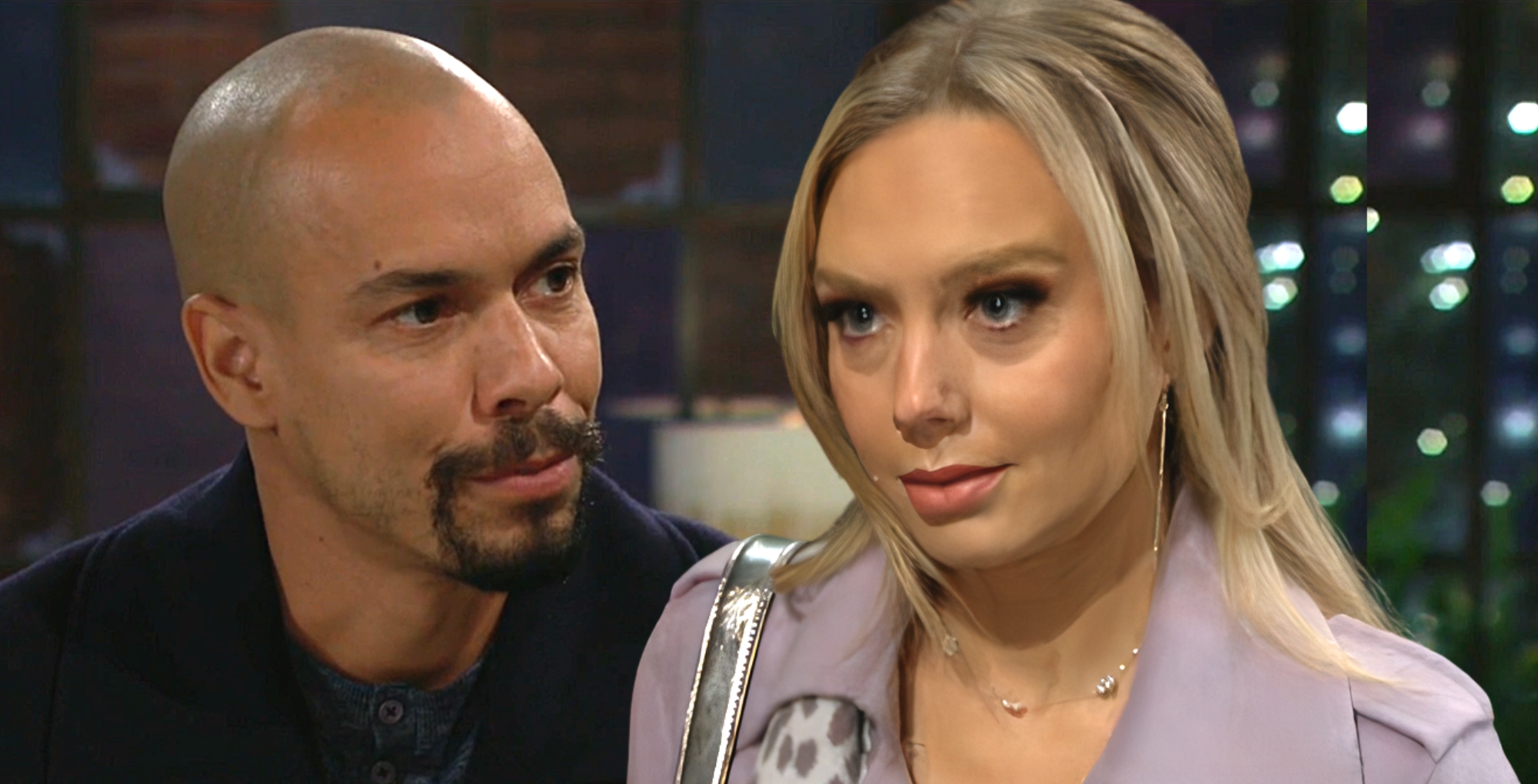 There is definitely friction on this horizon. First, because that's the only way to get front-burner air-time in Genoa City. And second, because we've already seen the start of it. Abby spoke to Ashley (Eileen Davidson) over the phone and came home breathing fire against Tucker (Trevor St. John). Devon tried to offer an alternative explanation. Abby wasn't having it. And now, as they say, the cracks begin to show.
Y&R Spoilers: Two Sides To Every Story
Something as huge as taking their respective parents' side could be a major obstacle — for some other couples. But neither Abby nor Devon is the kind of person who thinks anything particularly strongly. Sure, Abby is on her mom's side, and Devon is open to hearing his dad's. But not enough to go to the mattresses over it.
Abby is used to getting her own way. And Devon is used to giving it to her. (Except over Dominic. Except, in that case, Abby gave in so quickly, we have to assume she really did want it but just wasn't ready to admit it to herself.)
So Abby will state her position, and if Devon tries to object, she will tell him he's wrong. Devon isn't that attached to Tucker. He'll shrug and agree. Devon may continue being a sounding board for Tucker, but he won't bring their conversations home to Abby. Peace will reign, and nothing will be disturbed. Yet again.