According to teasers for The Young and the Restless, Lily Winters (Christel Khalil) is terrified about the investment mystery surrounding Victor Newman (Eric Braeden). Even if Lily (and the public) believe it to be Tucker McCall (Trevor St. John), something unexpected could happen. Is it feasible that Nate Hastings (Sean Dominic) accepted Victor's offer because it was too good to pass up? After being fired from the company by her own father, Victoria Newman (Amelia Heinle) may have to learn yet another hard lesson.
The Investor Mysteries of Victor Newman
According to Y&R teasers, Victor's decision to back out of Chancellor-Winters shocked Lily. Lily questioned Victor's choice right away. But it has nothing to do with Lily or how well the business is doing. In truth, Victor said he had to concentrate on fixing a problem at his own business, Newman Enterprises.Lily agreed with Victor's choice but demanded to know who the outside investor was. However, Victor was averse to sharing that information. That implies that Devon, Lily, and Jill Abbott (Jess Walton) will be completely taken aback by Victor's third-party investor.
Y&R Spoilers: Tucker McCall Assumed
After Victor dismissed Lily, she went straight to Devon. Lily told Devon what happened and the two speculated on the identity of the third-party investor. Lily suspects that it must be Tucker. However, Devon isn't quite sure what to think.While it's logical to assume it's Tucker, he could be a red herring. Spoilers for the week of September 25 reveal that Victor shocks the business world. This sounds like Victor's investor could be someone whose name has circulated around the business industry… both inside and outside of Genoa City.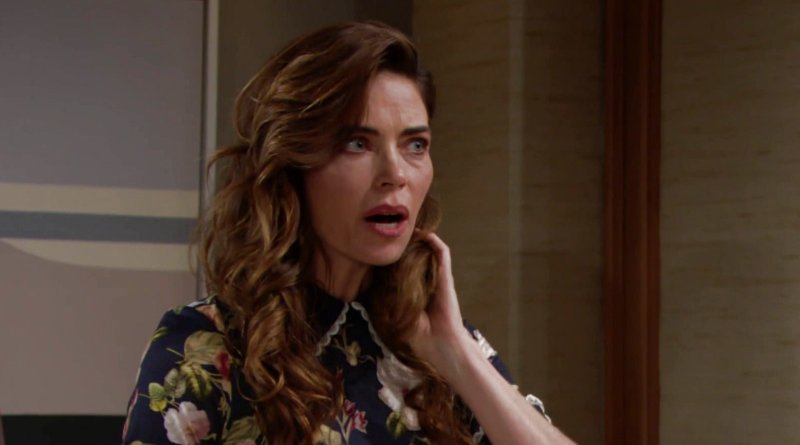 Nate Hastings' Surprising Success
According to previews for The Young and the Restless, Victor has put Nate through a number of loyalty trials. After Victoria was demoted at Newman Enterprises, Victor and Nate met again. Victoria was not informed about Nate's encounter with Victor until afterward. Even though Nate didn't reveal anything "secret" to Victor, off-screen events occasionally take place.
Is it possible that Victor offered Nate a deal he couldn't refuse? Perhaps this was Victor's solution to getting Nate out of Newman Enterprises as well as Victoria's bed. It's possible that the business world could reel over Victor's investor being Nate… the same person who betrayed Chancellor-Winters as well as his own family. This happened not too long ago, so it would certainly make everyone's jaws drop.
Spoilers for The Young and the Restless: Victoria Newman being instructed
Victoria was abruptly fired for disobedience, which allowed Victor to continue giving his daughter difficult lessons. Victor is aging more slowly. Victor can take over the reins now, but it won't work in the long run. Victor therefore needs his kids to mature. Could Victor opt to discipline Victoria on a personal and professional level? Keep reading to find out what happens next because Victor has done something similar to this previously.