The Young and the Restless recap for Friday, September 22, 2023, has Diane finding out Kyle is unemployed, and she urges Jack to cut Billy loose.
Young and the Restless Recap Highlights
Also in this episode, Jack cuts Phyllis to the bone, and Daniel gives her some sound advice. Billy tries to partner with Adam, but he ends up failing. Audra tells Kyle to go back to Summer. Billy spies Phyllis following Tucker to his room. Now, let's dig deeper into what went down.
Young and the Restless: Foes
At the Abbott abode, Kyle (Michael Mealor) told Diane (Susan Walters) he'd been fired. She immediately assumed his affair with Audra cost him his job, and she wondered what Kyle planned to do next. After some discussion, Diane suggested her son return to Jabot, but Kyle told his mom he wouldn't return unless it was to replace Billy.
Jack (Peter Bergman) arrived, and they told him Kyle was unemployed. Of course, he wanted to know if Kyle planned to return to the family business. Again, Kyle said he'd only return as co-CEO, but so far, things with Billy weren't resolved, so Kyle left in a huff. Diane asked Jack what there even was to consider about the situation. She wanted their son back at Jabot.
At Society, Billy (Jason Thompson) invited himself to sit with Adam (Mark Grossman). He tried to commiserate with Adam over losing his job, but Adam wondered what he wanted. Adam laughed when Billy asked for help, but Billy reminded his sometimes nemesis that he'd offered him damaging information on Tucker.
Adam wasn't quite sure he wanted to be involved because of his recent changes. In fact, Adam had plans to work his way up from the bottom at Newman Enterprises, which made Billy laugh out loud. Not surprisingly, Billy thought Adam was trying to con people, and he urged Adam to name his price.
Billy left after deciding it wasn't worth dealing with Adam, and on the way out, he bumped into Tucker (Trevor St. John). Tucker thought they had a meeting, but Billy said he'd changed his mind. Inside, Adam asked Tucker about his honeymoon, but Tucker didn't bite.
Adam also wanted to know about the tension between Tucker and Billy, and he assumed that Tucker was going after the Abbotts. Tucker still didn't open up, but the two men agreed they had no animosity toward each other. Phyllis texted, asking to meet Tucker, so he left.
Young and the Restless Recap: Pity Party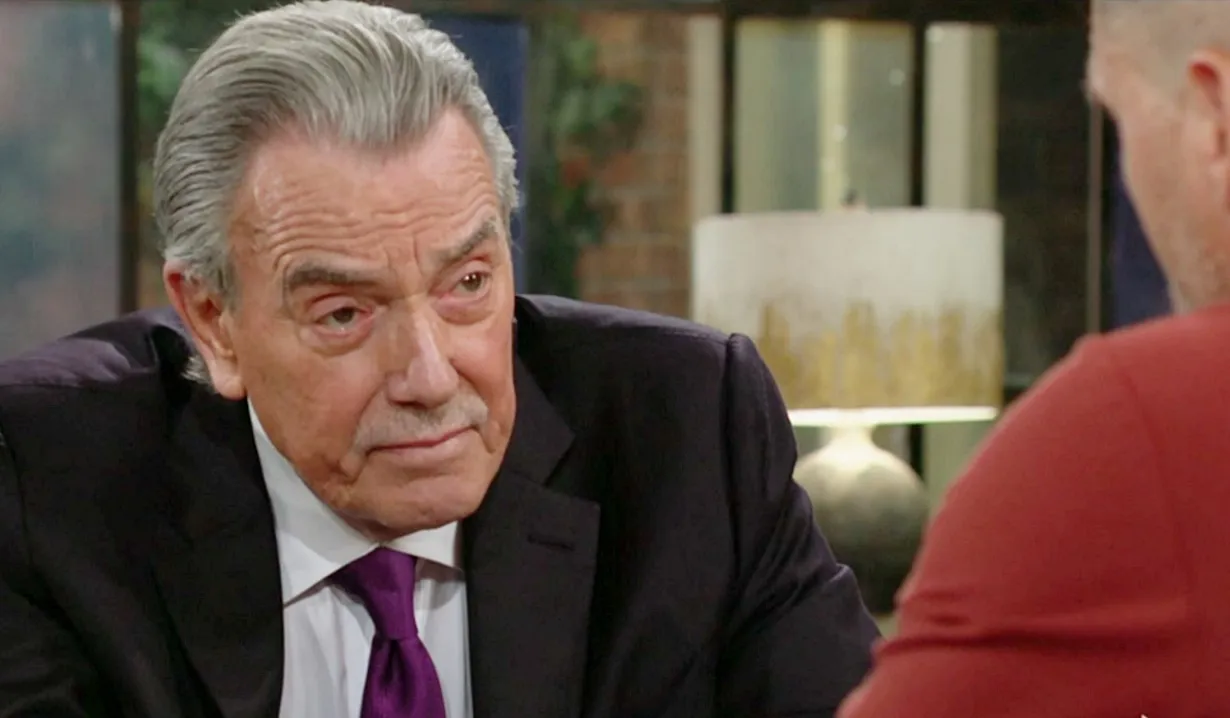 Tucker bumped into Audra (Zuleyka Silver) in the jazz lounge. She made it clear she didn't wish to revisit their previous relationship. Tucker had contemplated her on a more karmic level, which seemed to intrigue her.
Tucker wondered how confident Audra was at Newman. Audra admitted she didn't feel too optimistic, given Nikki's pessimistic attitude. Still, she wasn't ready to leave. Even so, Audra wondered what Tucker saw her doing at Jabot if he took over. He hadn't come up with any job titles. Instead, his vindictiveness drove his takeover plans. Tucker had no desire to actually run Jabot. Audra wasn't so sure he could pull it off. Tucker realized the Abbotts would see him coming, but he had a secret weapon: Billy — that confused Audra.
Earlier, Phyllis startled Jack in the park. He had no desire to make small talk; they were well past reconciliation. They had nothing left since she'd destroyed Kyle and Summer's relationship. Phyllis admitted she'd screwed up, but she was making a real effort to change. Jack hasn't seen signs of her efforts. "I'm going to make it happen," she declared, but that meant nothing to Jack. In fact, Jack revealed Phyllis was dead to him.
He left, and Daniel (Michael Graziadei) arrived and commented that Jack had been pretty rough, but he thought she'd had it coming. Phyllis didn't think she could stand everyone treating her that way. It really hurt. Daniel suggested she focus on something positive and asked about her job. Phyllis had to admit she no longer had a job.
Phyllis was tired of defending herself, but Daniel said Phyllis had claimed she would change for decades. If she wanted to prove herself, she needed to do something. Phyllis was looking for the money Stark stole. Everyone looked at her like the town pariah. Maybe she should have just left town? Daniel said neither Phyllis nor her kids would be better off that way.
He told his mom to stop with the pity party and instead told her to work with him at Omegasphere. Of course, it wasn't a high-level job, but she should be able to work out a payment plan for the insurance. Phyllis told her son she'd think about it. He suggested she also think about when she would stop getting in her own way.
Y&R Recap: Curious Occurances
Billy bumped into Audra at the GCAC and quizzed her about Tucker's plans, but she played dumb. He advised her to protect herself. Sarcastically, she had thanked him for caring. She sat at a table alone, and Kyle showed up. He had walked over, and they had awkward chit-chat. Eventually, she invited him to sit, and he let her know he knew she'd had no choice but to fire him.
Of course, Audra noticed Kyle seemed bitter, and he admitted he didn't love how quickly she'd turned off her feelings. Audra reminded him that theirs wasn't some storybook romance or anything. After having fun, she wanted them to move on. She brought up Summer, but Kyle insisted there was no chance of a reunion, but she suggested he go back to his wife.
Phyllis walked in, and she bumped into Billy at the same time Tucker arrived. He headed upstairs, and Billy watched as Phyllis soon followed him. At Tucker's suite, Phyllis got out her laptop and asked for $1 million before she hacked Billy's personal finances.