Viewers love a good police procedural show and when CBS' "Blue Bloods" entered the mix in 2010, the star-studded cast promised a drama-filled watch. Starring alongside big names such as Tom Selleck, Bridget Moynahan, and Donnie Wahlberg was another well-known actor, Jennifer Esposito.
The native New Yorker seemed perfect for her role as the NYPD detective, Jackie Curatola, who was the partner of Wahlberg's character, Danny Reagan. "One of the best people I've worked with, " Esposito said of the "New Kids On The Block" member, per Entertainment Weekly. "We had so much fun, I think they needed to make us separate because that's how much fun we had. We would be cracking up and dancing right before a take," she laughed.
Because of their on-screen and off-screen chemistry, it came as a shock to fans when Esposito's character revealed in Season 3 of "Blue Bloods" that she would be resigning after getting shot. While it's not unusual for characters to get written out of a show, the reason for Esposito's departure left the actor feeling a bit salty toward the network.
She accused CBS of dropping her due to her health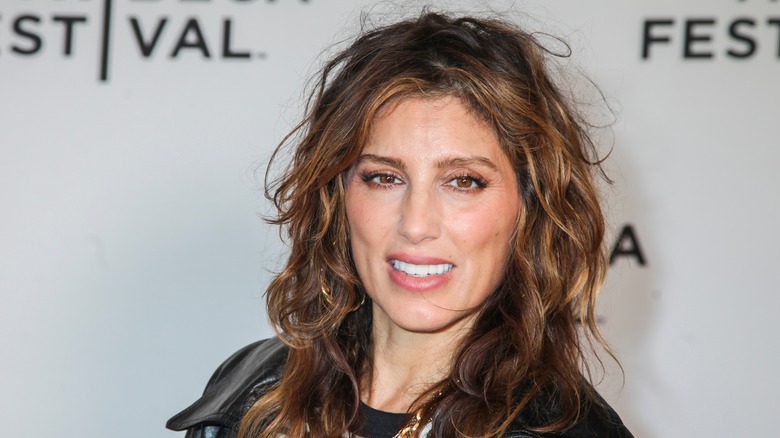 Amid Jennifer Esposito's exit from "Blue Bloods," CBS announced, "Jennifer has informed us that she is only available to work on a very limited part-time schedule. As a result, she's unable to perform the demands of her role and we regretfully had to put her character on a leave of absence," per Deadline. Following the statement, Esposito took to Twitter to share, "CBS PUT me on unpaid leave and has blocked me from working anywhere else after my doctor said you needed a reduced schedule due to Celiac."
The "NCIS" actor went on to say that she had collapsed on set but had been given the green light to work again after taking a week off. However, Esposito alleged that CBS accused her of faking her illness in order to get a raise. "It's been almost two months without bringing me back to work + keeping Me from working anywhere else!… Absolutely shameful behavior," she concluded.
Esposito wasn't done after her Twitter blast. In an interview with Fox, she stated, "I have been in the business for 20 years. There have been so many [types] of injustice in this business, but it's what you sign up for; it is what it is. This, though, is something that is not about me. This is about a disease that people don't understand. What happened was ugliness. It makes me sick." Despite Esposito's grudge against CBS, ten years later, it seemed as if the actor and network mended fences.
Jennifer Esposito returned to Blue Bloods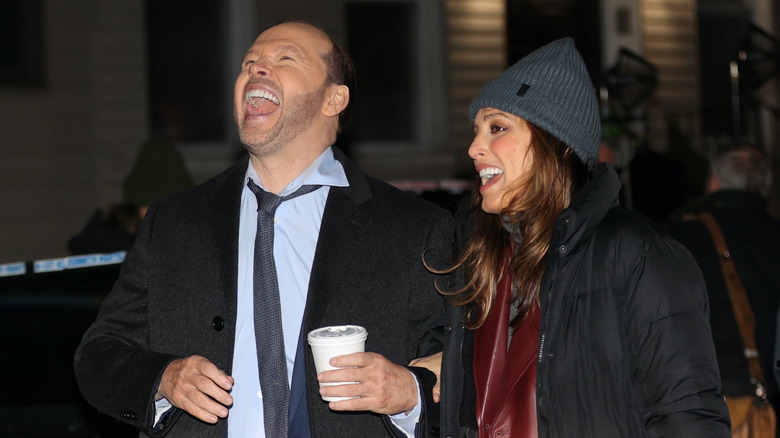 Following Jennifer Esposito's exit from "Blue Bloods," CBS shared that they hoped she would return to the show in the future and they got their wish. A decade after Esposito's character, Jackie Curatola, was written off, TV Insider announced in April that the actor would be reprising her role for the Season 13 finale. In the episode, Curatola helps her old partner, Danny Reagan, find a murderer.
While the on-screen topic was heavy, Esposito shared some behind-the-scenes pics of her goofing around with her castmate, Donnie Wahlberg, on Twitter. "Some things never change," she wrote. In another tweet, Esposito acknowledged viewers who were excited to see her back: "A huge thank you to all the Blue Bloods fans for all the love. You all rock. Xoox."
While it's unsure if Esposito's return to "Blue Bloods" is a permanent one or just a closure for fans, the actor — and now director — is keeping busy with other projects. According to The Hollywood Reporter, the "Samantha Who" star debuted her first writing and directorial film, "Fresh Kills" at the Tribeca Film Festival and is now signed with the talent agency, WME. If Esposito's character in "Blue Bloods" never makes it back, she's completely fine with directing for the rest of her career and told Variety, "I have to say, I feel so at home in this position. I don't even care if I'm ever in front of the camera again."