Y&R spoilers feature Lily all atwitter because Victor has sold his personal stake in the company she runs, and he won't tell Lily who bought it. Now, of course, Victor could have just dumped his shares on some hedge fund or an investment firm, but what fun would that be? Considering how cryptic he's being, Victor better have sold out to someone destined to bring drama to the table. Especially where Lily, Devon, and Jill are concerned. So, who is better than Mamie?
Y&R Spoilers Speculation: Million Dollar Baby
When viewers last caught up with the former Abbott family housekeeper, Mamie (Veronica Redd) was dressed up to the nines and thanking Jill (Jess Walton) for the payout she gave her when Jill wanted Mamie to stay away from John (Jerry Douglas). Some shrewd investments, and twenty years later, Mamie is a millionaire.
Young and the Restless: Family Loyalty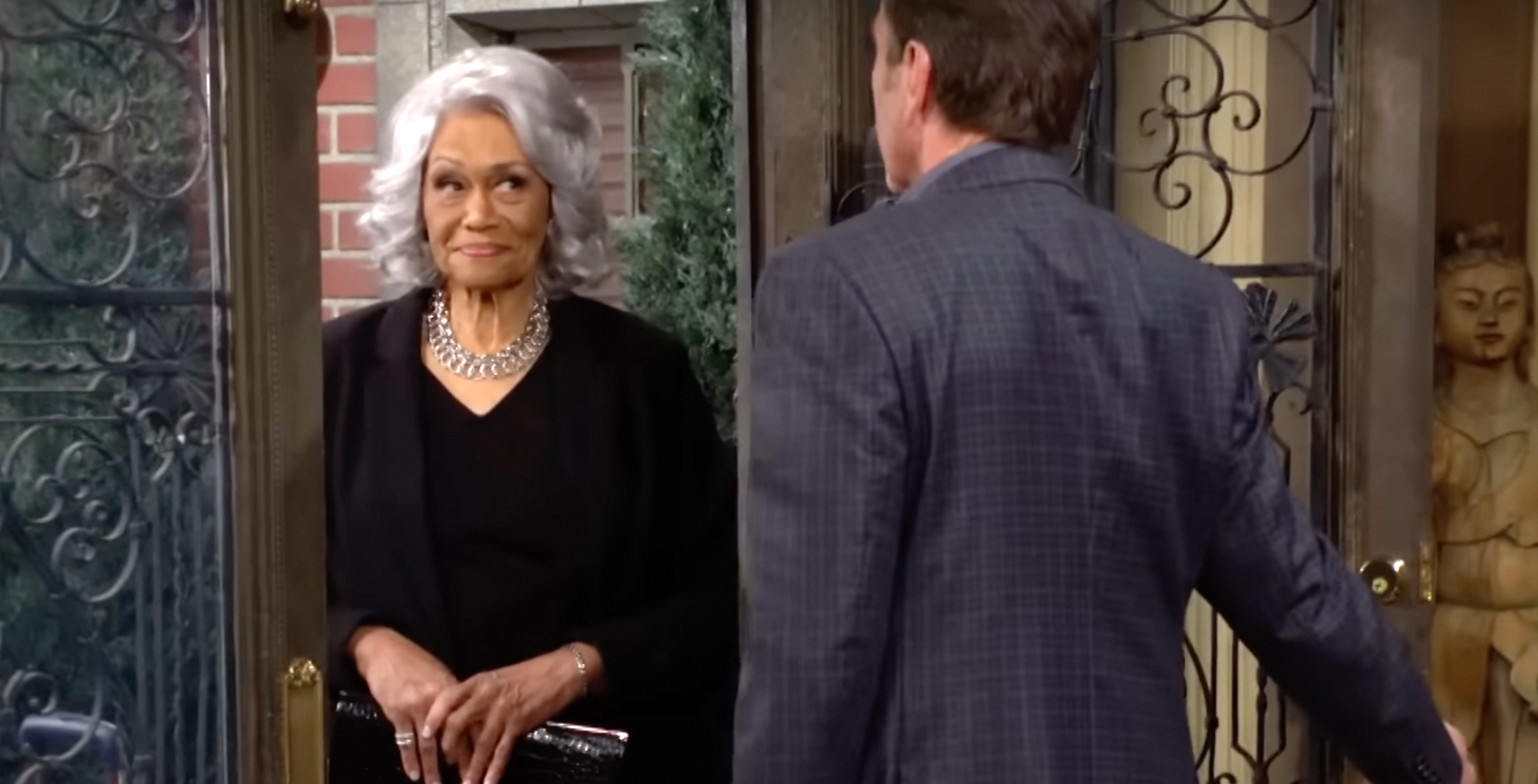 Now, if Mamie is the mystery buyer, Lily (Christel Khalil) and Devon (Bryton James) have nothing to fear. They are Dru's (Victoria Rowell) children. Mamie loved her niece, and she adores her great-niece and nephew, too. Why, Lily is even named after Mamie's late sister. Mamie would have no interest in hurting them. Jill, on the other hand.
Y&R Spoilers: Duck and Cover
Oh, Mamie has so many reasons for sticking it to Jill. It's not just the final buyout. It's the way Jill lorded it over Mamie when she was John's wife. Jill actually thought she was better than Mamie.
Well, that's not true. Jill actually knew she wasn't, which was why she took such pains to act like she thought she was. Mamie understood that, but it doesn't mean she forgave it. With Victor's (Eric Braeden) stake, Mamie can now lord it over Jill. She can give her orders. And, she can make her feel small. It's the least Ms. Johnson owes the former Mrs. Abbott.