Grey's Anatomy star, Ellen Pompeo, took to Twitter to cheekily reply to a fan's complaint that she spoiled an episode of the show on social media. Pompeo stars as Meredith Grey in the medical drama. The Shonda Rhimes-created series airs on ABC and is currently in its 17th season.
When Grey's Anatomy premiered in 2005 to television, Pompeo's character of Meredith Grey was a medical intern at the fictional Seattle Grace Mercy West Hospital. The program has followed her journey, along with that of her peers, in the medical profession as it's portrayed on the series. A strong collection of actors have appeared on the hit program over the past decade-and-a-half, including Patrick Dempsey, Sandra Oh, Jesse Williams, Kevin McKidd, Chandra Wilson, Justin Chambers, and Debbie Allen. As much as it is a beloved hit, Grey's Anatomy has yet to be renewed for an 20th season.
On April 2, the Grey's Anatomy actress had to go on the defensive when an upset fan posted his disappointment to Twitter regarding the actress potentially spoiling an episode of the series on Instagram. Keeping things light, Pompeo replied to the fan, explaining that her character has been through so much and shouldn't be blamed. Read the fan's tweet and Pompeo's reply below: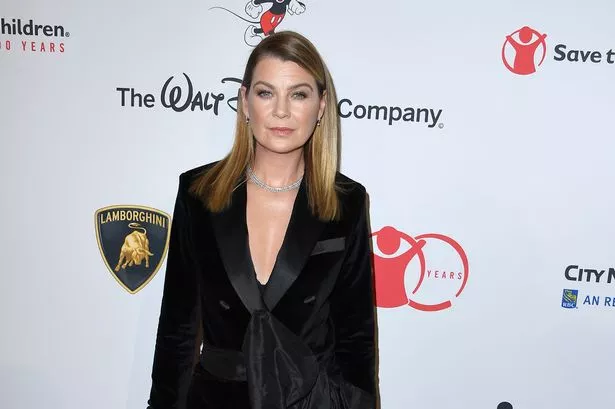 The outrage is likely a response to the ways in which the Grey's Anatomy star has conducted herself on social media in recent months. Pompeo also recently shared a photo of her former Grey's co-star Eric Dane, who played Dr. Mark Sloan (aka McSteamy) on the long-running series, to Instagram. Previously, she posted another image to Instagram showing her spending time with former on-screen love interest, Dempsey, who played Dr. Derek Shepard (aka McDreamy) for first 11 seasons of the show. Since each character has since left Grey's Anatomy, Pompeo's social media posts have been scrutinized, considering the over-arching story of the show's current season.
It's always news when a star returns to a show that has a fanbase as devoted as the viewers of Grey's Anatomy are. And once Meredith falls into a coma after contracting COVID-19, several familiar faces from Grey's Anatomy's past seasons appeared in new episodes . The medical drama takes advantage of this pandemic narrative to bring back some fan favorites who were killed off throughout the program's deep-run as a part of a dream sequence. Dempsey and Dane are two of the folks who appear in Meredith's vision.
As the lead actor and producer on Grey's Anatomy, one could expect Pompeo to be careful with the spoiler-y details she posts to social media. At the same time, though, it's worth remembering that she's also human. Considering the ways in which the pandemic has impacted society, sometimes it's just nice to see celebrities spreading joy online while enjoying each other's company, to boot.