In some good news, Grey's Anatomy Season 20 is happening. In some bad news, we have to wait a while for it to arrive on ABC.
Let's start with the good news. Despite Ellen Pompeo stepping back from a full-time role in Grey's Anatomy, the series has been renewed. The ratings didn't see the big decline that many fans may have feared, and part of that is likely how the season was able to bring us some fresh faces that we could really connect to.
Now eyes are on when the 20th season will arrive on ABC. Who will return, and what can we expect to see this season? We don't have all the answers just yet, but this is a post to keep updated as more information is revealed. Last Update: September 19, 2023
Is Grey's Anatomy canceled?
Fear not my fellow Grey's Anatomy fans! While a new season of Grey's Anatomy will not be coming to ABC this fall due to the ongoing WGA and SAG-AFTRA strikes, ABC has already renewed its long-running medical drama for another season!
Prior to the ongoing writers' and actors' strikes, ABC renewed Grey's Anatomy for a twentieth season which will be coming to ABC once the strikes have ended. This makes Grey's Anatomy ABC's longest-running scripted series and the show seems to show no signs of slowing down with ratings remaining strong through its most recent nineteenth season.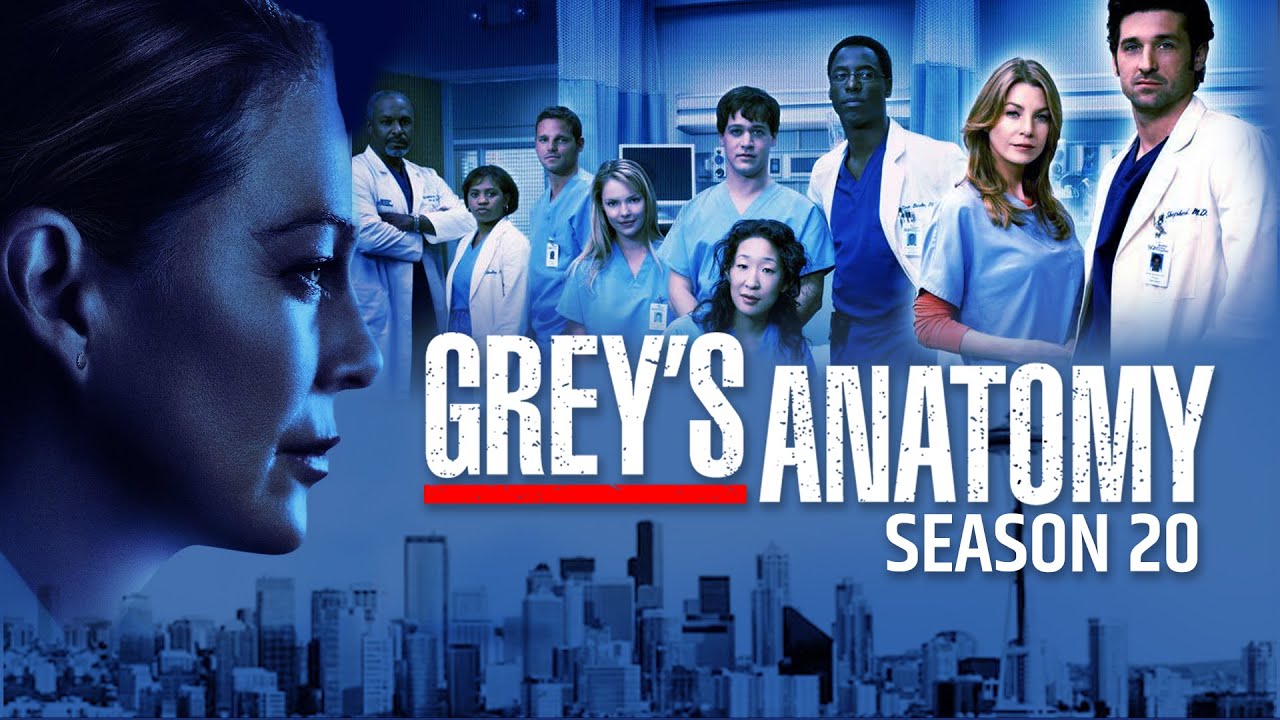 When will Grey's Anatomy Season 20 premiere on ABC?
At this time, ABC has not yet set a return date for Grey's Anatomy but what we do know is not to expect the show back in the fall schedule. This has nothing to do with the ratings and everything to do with the writers' and actors' strikes. Due to the ongoing strikes, ABC has not yet been able to begin production on the upcoming season of Grey's which resulted in the network pushing the show's return back to midseason.
The current hope is that if the WGA and SAG-AFTRA strikes conclude by the beginning of October, season 20 could premiere at midseason around February or March.
Is Grey's Anatomy season 20 coming in 2023?
For the first time since 2005, ABC will not be bringing fans a new season of Grey's Anatomy in the fall. Since its premiere in the spring of 2025, Grey's Anatomy has been a mainstay on ABC's fall lineup with new seasons debuting on the network every year in the fall for the last 18 years.
The network's plan was to continue this trend by looking to debut Grey's Anatomy season 20 this fall; however, the show's return has been delayed due to the ongoing WGA and SAG-AFTRA strikes which is why we aren't getting a new season this fall on ABC.
Who will return for Grey's Anatomy Season 20?
We know two OG cast members are returning for Grey's Anatomy season 20: Chandra Wilson and James Pickens Jr. are back as Bailey and Webber respectively. There are other long-running cast members coming back after signing a new deal. They include Kim Raver as Teddy Altman, which suggests that Teddy isn't going to die after that cliffhanger season finale.
What about the interns? We're certainly expecting to see the majority of the main cast return with the following Grey's Anatomy actors all expected back for season 20: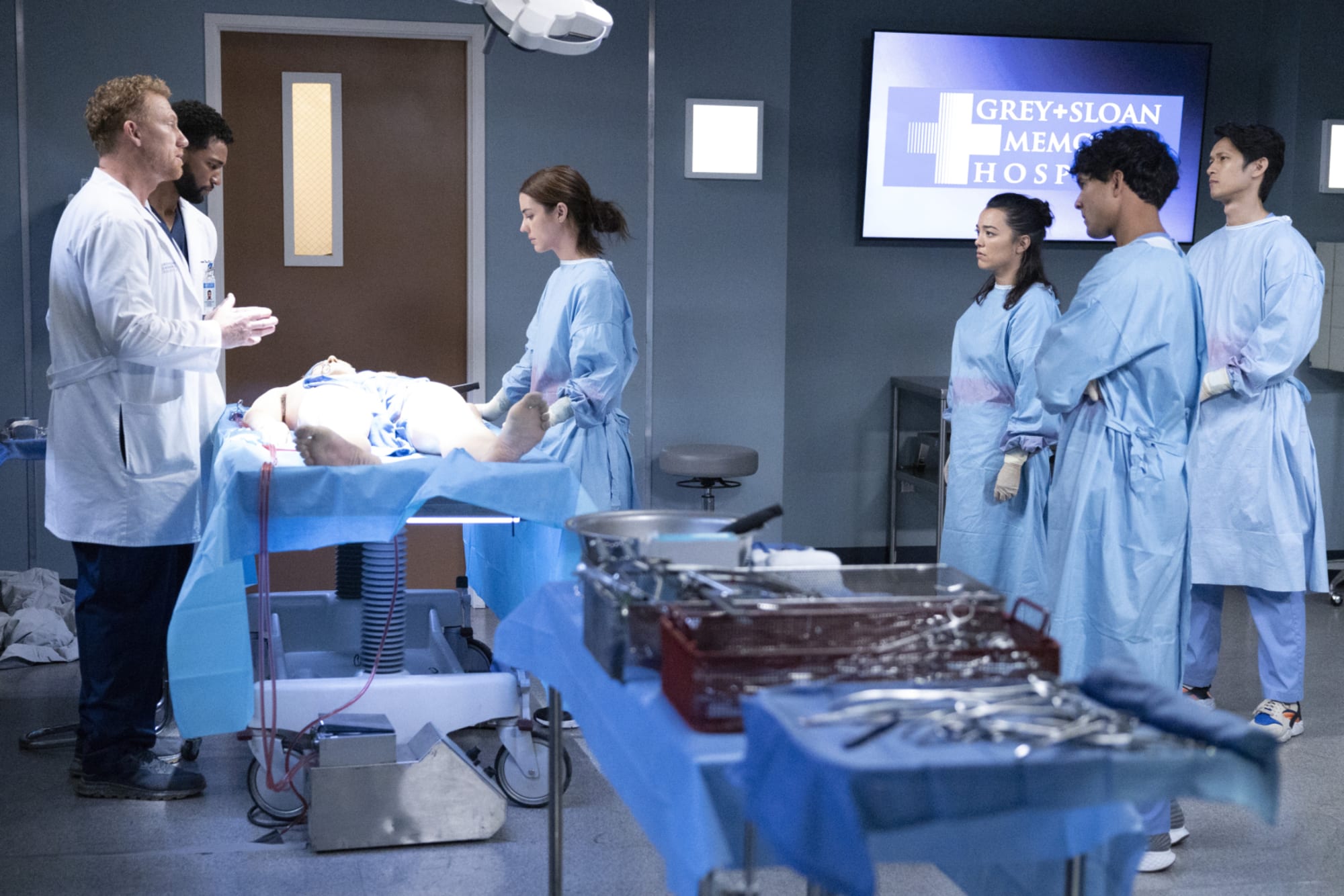 Chandra Wilson as Miranda Bailey
James Pickens Jr. as Richard Webber
Kevin McKidd as Owen Hunt
Kim Raver as Teddy Altman
Camilla Luddington as Jo Wilson
Caterina Scorsone as Amelia Shepherd
Jake Borelli as Levi Schmitt
Chris Carmack as Atticus Lincoln
Anthony Hill as Winston Ndugu
Alexis Floyd as Simone Griffith
Harry Shum Jr. as Benson Kwan
Adelaide Kane as Jules Millin
Midori Francis as Mika Yasuda
Niko Terho as Lucas Adams
We'll also potentially see the following but not in every episode as their status on the show remains unclear:
Scott Speedman as Nick Marsh
Ellen Pompeo as Meredith Grey
What to expect in Grey's Anatomy Season 20
Of course, the first part is going to be figuring out who will live and die after the cliffhanger in the Season 19 finale. Once that is over, we're looking at a few storylines.
We're expecting Teddy to survive, which will mean seeing her more in the role of chief. She has been great for the hospital in her short time already, and that's not surprising considering her role in the Army. She has listened to what Helm had to say about the program being a problem for the interns, and she brought in some changes to help.
Meanwhile, we'll see what's to come for Jo and Link after their feelings were revealed. Jo learned that Link does have feelings for her, and he is jealous of her flirting with a patient. Will that go anywhere?
Then there's the relationship between Lucas and Simone. Simone literally left her fiance standing at the altar for Lucas. Will they take their relationship to the next step? And will we ever find out which of Amelia's sisters Lucas is the child of?