DAYS spoilers showed us Gwen and Kristen deciding to bring down Dimitri, just as Gabi and Stefan were gearing up to do the same thing. Even sidepiece Leo looked less than thrilled with his plans for the future. And this can only mean one thing: Salem is gearing up for a "Who Killed Dimitri" mystery. We round up the usual suspects.
DAYS Spoilers Wild Speculation
Turns out Gwen (Emily O'Brien) isn't as utterly stupid as we've spent weeks fearing. Sure, it took her literally walking in on her husband and best friend cheating for Gwen to finally put the pieces together. But she, at long last, did. And now she wants to make both of them suffer.
First, she taunted "Matty" (Greg Rikaart) with tales of her and Dimitri's (Peter Porte) non-stop "shagging." And then she came clean to Kristen (Stacy Haiduk), vowing to join forces to make her cheating hubby pay. Gwen may have only hidden bodies so far (hello, Dr. Lowry!), not actually made them that way — but Kristen has no such restrictions. She only knows one way to get revenge. And she may not give Gwen a vote on the matter.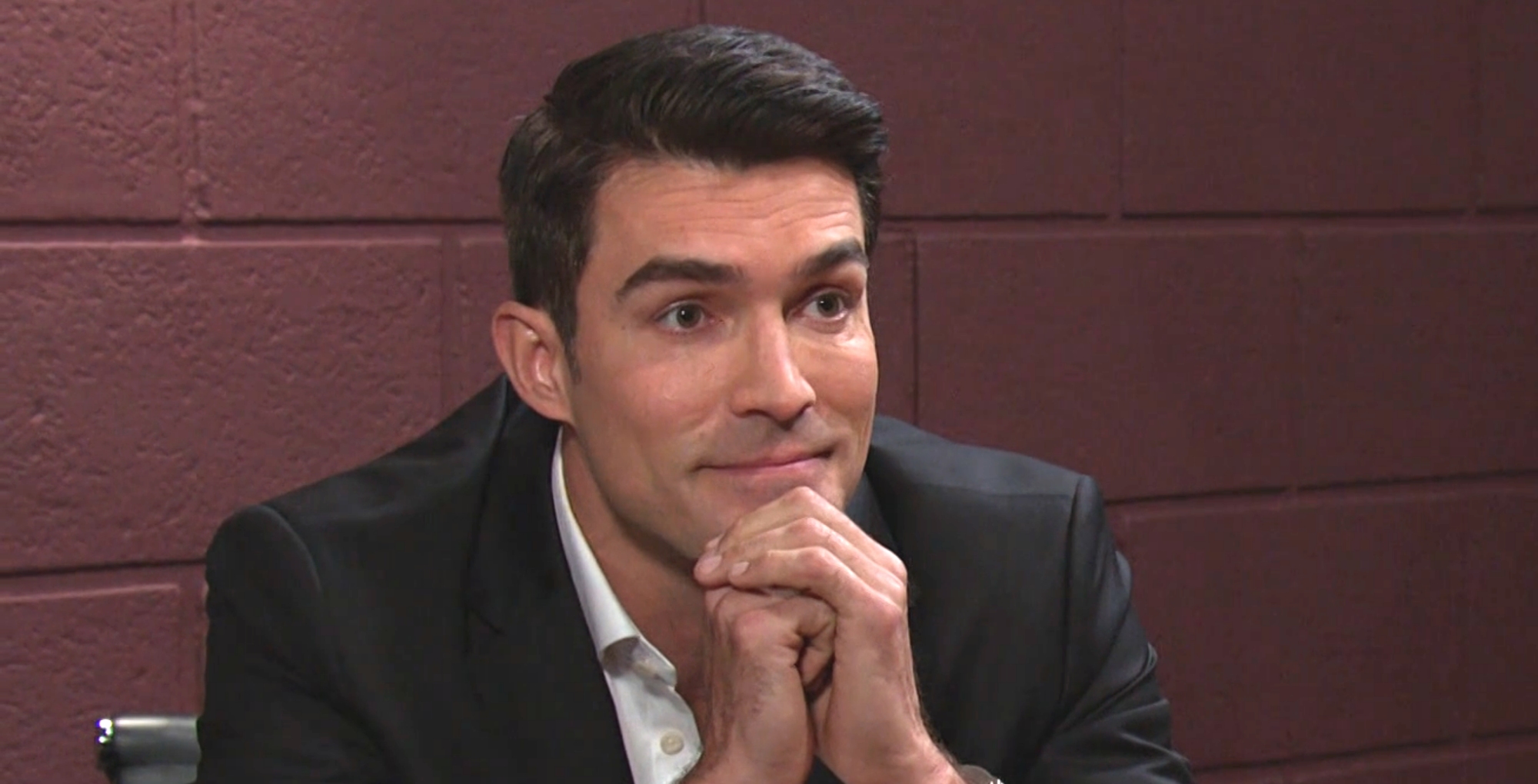 Dimitri: Kill or Be Killed
Dimitri told Leo that the only way to shut up Gabi (Camila Banus) and Stefan (Brandon Barash) about knowing Dimitri and Leo were sleeping together was by killing them. Even Leo was a wee bit taken aback by that. But, unlike Gwen, Gabi and Stefan have killed before. And they are certainly capable of doing it in self-defense. If Dimitri comes after them, they won't be taking it without a fight.
DAYS Spoilers: Dark Horse
Let's not count Leo out. He is the riskiest thing anyone can be: A complete idiot. Leo acts first and thinks later. If he thinks Dimitri might be preparing to dump him — or sacrifice him for the greater good (i.e. money, power, hair gel), he'll lash out like the spoiled, impulsive child he is. Even if that means murder. And then he'll paddle like crazy to frame someone else for the crime. Even BFF Gwen.