We all await the regular Friday night dinners with our favorite Reagan family once again. We knew they were going to come back for Season 14 by this fall or early in 2024, according to the CBS fall schedule lineup they provided. But does that hold anymore? With the writer's strike entering its third month shutting down major productions, will Blue Bloods Season 14 share the same fate?
Blue Bloods has been a fan classic since 2010, partly because of the treasured family values it portrays and mostly because of TOM SELLECK! Even playing a wiser and elder role, his charm and intellect remain intact. Blue Bloods is sure to provide you with two things: one is Frank (played by Tom Selleck) getting into some kind of political squabble whilst leading the police department, and the second is the Sunday classic Reagan family dinners. There is a reason why Blue Bloods has managed to keep slot #3 for all programming purposes.We have a few updates on the release dates regarding Blue Bloods Season 14, as well as new updates on how CBS is planning to air episodes of Blue Bloods on the network.
Blue Bloods Season 14 Release Date: Any New Updates?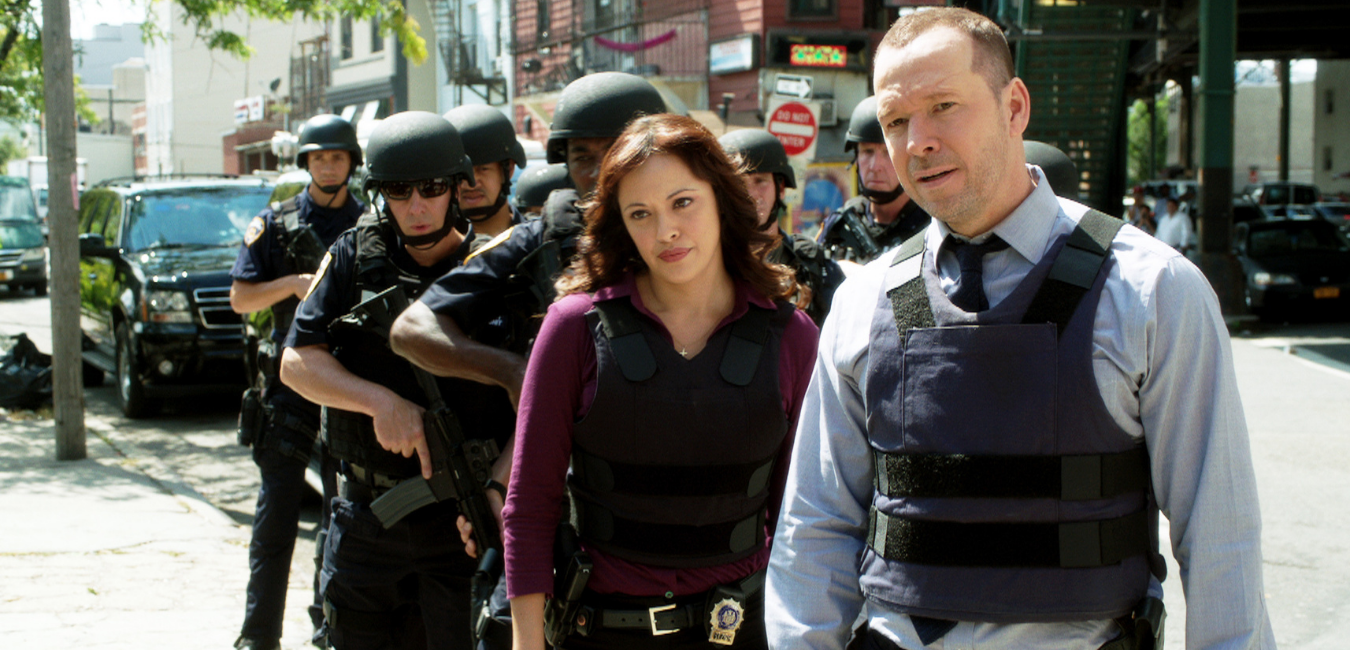 Fan-favorite family-cum-law enforcement drama is renewed to come back for another season (14), which makes Blue Bloods the longest-running current scripted series on CBS only after NCIS.However, there was speculation about the return of Season 14 given the extreme budgeting problem, according to The Hollywood Reporter. For the return of the show, the cast had to pay a price. Literally! The actors (including Tom Selleck) agreed on a 25% cut in their income, so you get to watch the show carry on for another season. That's right. The Reagan family proved to be heroes even in reality. Relating to this renewal, the President of CBS Entertainment, Amy Reisenbach, stated,
"Led by the outstanding Tom Selleck and an incredible cast and creative team, viewers continue to embrace the Reagans, their law enforcement family, and the series' dramatic storytelling. We can't wait to pull a chair up to the Reagan family dinner table for another fantastic season."
After the season got renewed on 29th March 2023, we have been looming over one question: Is Blue Bloods Season 14 Coming In September?
In all possibilities, given the strike situation, this might turn out to be true. After CBS released its fall 2023-24 schedule, we were delighted to see Blue Bloods Season 14 in the Friday slot between 10:30 p.m. and 11:00 p.m. This was as of July 17th. Filming for Blue Bloods Season 14 has not begun yet, so CBS had to resort to other methods to follow up on their fall schedule.
However, there have been recent announcements by CBS, who clarified that Blue Bloods Season 14 will not appear this fall. Instead, reruns of the already existing Blue Blood episodes will air on Paramount +, most probably on Friday nights. So, even if we cannot get the new season, we can still relive the old ones. If the strike situation is controlled by October, we can expect our Friday night dinners to continue with the Reagan family by mid-2024. It will appear on the CBS network every Friday from 10:30 p.m. to 11:00 p.m.
Blue Bloods Season 14: How Will CBS Air Episodes This Fall?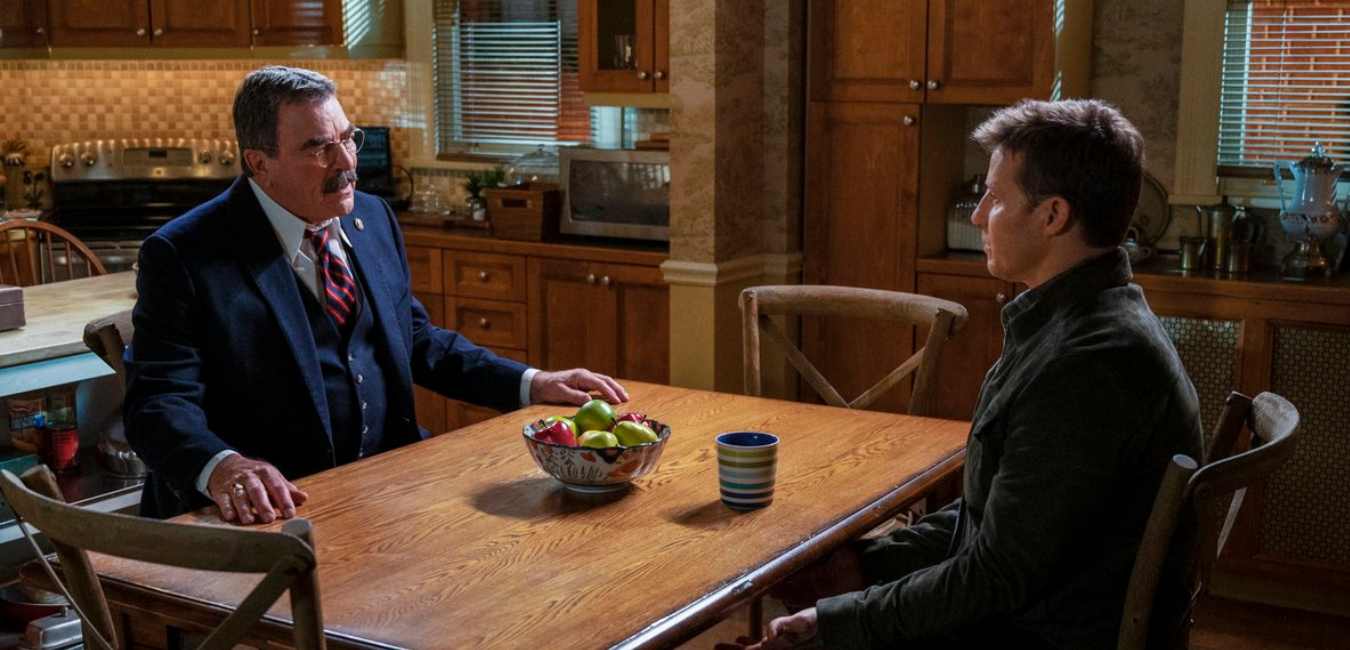 Once they reached the cusp of July, CBS realized that their predictions regarding the simmering down of the strikes had been butchered, and there was no way for a fall release of Season 14. They quickly resorted to changing their revised schedule. Instead of broadcasting new episodes of Blue Bloods Season 14, the CBS network(and later on Paramount+) opted to broadcast reruns of the earlier seasons on the channel Fridays between 10:00 p.m. and 11:00 p.m. So, it looks like we will be participating in reminiscing dinners with the Raegan family on Fridays, after all.
However, it will not be your typical linear Seasonal episodes. Instead, CBS decided to mix things up to keep the viewers engaged yet reminiscing their favorite episodes. Starting September 29th, CBS will broadcast the 10 best episodes of Blue Bloods from Seasons 1-13 every Friday, 10-11 p.m. So, gather your family every Friday to resume your 'Regean Family Dinners!'
What's better? CBS has opened a voting poll where you can vote for these top 10 episodes that you would want the network to showcase. We have provided the Twitter link below. So click on it and get voting! Poll closes today, so do not waste any time.
Blue Bloods Season 14 Status: Updated Strike News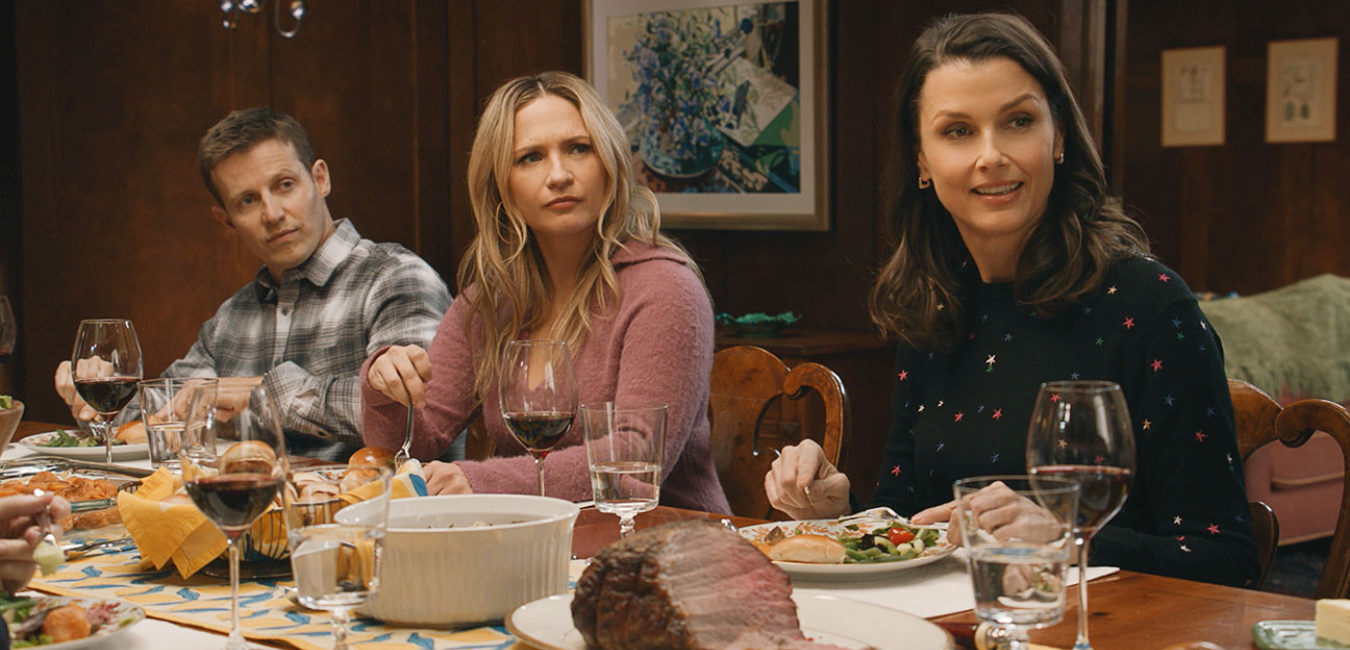 With its renewal announcement initiation in March 2023, fans were eagerly anticipating the arrival of Blue Bloods Season 14 by fall 2023. However, seems like fate had other plans for the series. May 2023 witnessed the onslaught of the gravest writer's protest in the form of the WGA union. Amidst the protest, several competing networks updated their fall broadcast schedules in anticipation of the dissipation of the strikes within the next month.
However, in July, the actors union SAG-AFTRA also joined in the protest for their wage rights and better protection against the hindsight of Artificial Intelligence. The last time such a large-scale strike sent Hollywood productions into an indefinite hiatus was 63 whole years ago! We are currently in the third month of this double-strike situation, and there are no hopes for any reconciliation through negotiations.
In a recent meeting held for the first time in more than three months, the Writers Guild and the AMPTP on Friday failed to reach an agreement to resume contract negotiations. Their inability to agree on terms for returning to the bargaining table comes after their much-anticipated meeting to discuss a possible resumption of talks.
"As of now, there is no agreement on these items, because the AMPTP said they needed to consult with their member studios before moving forward," the union said in a statement recently. This caused massive confusion and buzz amidst the fandom. We are currently nearing the end of three months of the strike, and no bouts of development or simmering down have been reported. However, we have come across a recent announcement sharing a possible retreat from the indefinite hiatus situation caused by the strike.
Hollywood's striking writers and major studios have agreed to hold talks on Friday for the first time since their strike began over higher pay demands in May 2023. "We'll be back in communication with you sometime after the meeting with further information," the committee told its members in its note. Though it seems like good news, that doesn't mean that the chance of the series being delayed further is still on the table if the strikes gain more momentum and don't reach a resolution within the next few weeks, especially after the meeting. The current strikes and their widespread implications are no stranger to Hollywood as it has severely affected the fate of scripted shows. So, the fate of Blue Bloods Season 14 also rests upon the progress of the strikes. So far as 2023 is concerned, we can safely say that Blue Bloods Season 14 will not be joining us. Why?
Firstly, every competitor network, such as CW, NBC, FOX, and ABC, has altered their fall schedules for 2023 following the volatile situation of the strike, knowing that it is not going to end anytime soon. Most of their initially approved fall programs have been shifted to a mid-season 2024 release that features the months of January, February, March, and April of 2024. Secondly, much like its competitor networks, CBS decided to move all its pre-determined fall 2023 releases to mid-2024 release.
Hence, we can assume that, like its competing networks, CBS will be sticking to a mid-2024 release for Blue Bloods Season 14. Until further development on the strike situation, we cannot provide a finalized date for its release, only a predicted one. Stay tuned to this space and check out the social media handles of the series and network to get new updates on Season 14's arrival.