"Blue Bloods" has aired 275 episodes in 13 seasons to date. Only five characters have appeared in every entry, all of them members of the core Reagan family: Police Commissioner Frank (Tom Selleck), his father Henry (Len Cariou), and his children Erin (Bridget Moynahan), Jamie (Will Estes), and Danny (Donnie Wahlberg).
Wahlberg feels lucky to be part of the "Blue Bloods" family and brings that positivity to the set each week. "It's a blessing to be part of something so successful that means so much to so many people," he told TV Insider. "I dance around the set— even get Tom to do a little shoulder shake — laugh a lot, have fun."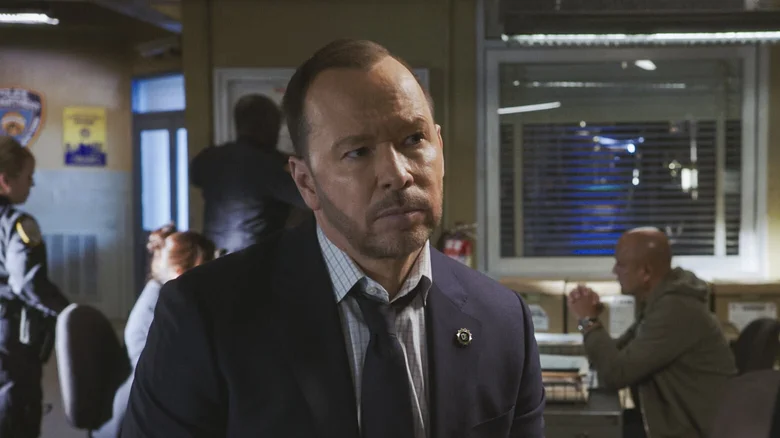 The actor added that he enjoys "Blue Bloods" so much that he will stay with the show until his co-stars decide they no longer wish to continue with the hit series, which was recently picked up for a 14th season. He explained that was a pledge he made years ago before the show had built its faithful audience. "I made a commitment to Tom and Bridget in Season 1 that I was with them as long as they wanted to go," Wahlberg said.
Tom Selleck and Donnie Wahlberg have become especially close
Donnie Wahlberg has developed a significant bond with Tom Selleck during their time on "Blue Bloods." He admits the actor who plays his father and boss on-screen has taken on elements of both those roles in real life, although the two veteran actors take opposite approaches to their work.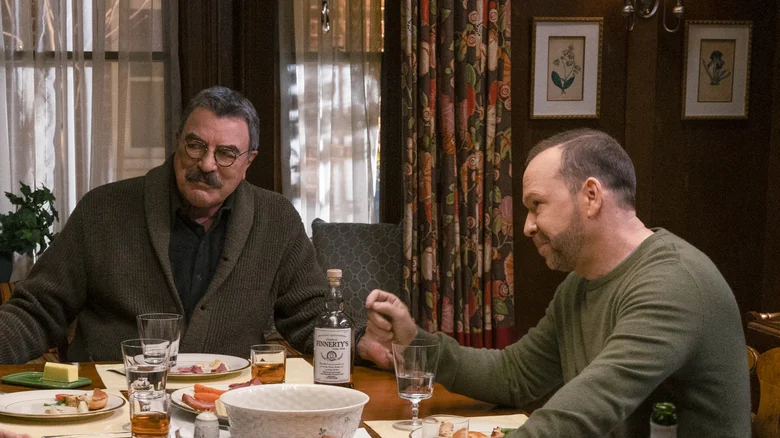 "Tom  and I are very close off-screen," Wahlberg remarked to TV Insider. "That said, we both approach the show with the same level of commitment, but Tom is very focused and reserved and uses his years of experience in the craft, while I use instinct and feeling, and emotion a lot."
After contrasting his demeanor and approach with that of his co-star, Wahlberg explained that he greatly values Selleck's input and spoke with pride of having earned his approval while working together on "Blue Bloods." Wahlberg even compared their interactions as actors to the dynamic between their characters, noting that "his endorsement and blessing early on revealed to me how much he trusts me to get the job done, much like Frank trusts Danny to get the job done."