There are few fan-favorite police procedural dramas left for viewers to enjoy in recent times, but there is an exception in this category that has a fandom of its own, which the show has been able to successfully garner over the years. Can you guess it?
Yes, it's none other than the Blue Bloods!
The show has been massively successful since its inception back in 2010, which is a long time, but it still manages to gather amazing reception around the world, making it a special addition to the CBS catalog that everyone can enjoy on a Friday night.
With so many seasons already in the bag, die-hard fans who have invested their time into streaming the show are now starting to wonder if the story of Blue Bloods is coming to an end. Especially when many series usually tend to conclude before they hit the 10-season mark!
As it is ideal to not draw out the story if it doesn't have much potential left or anything new to offer the audience. But this police procedural drama crossed that mark years ago, which makes one wonder if the end will arrive sooner than ever.
If you are wondering the same, then you have reached the right place to get all the answers! In this article, we'll explore some of these factors and try to determine whether or not Blue Bloods will return for another season. Continue reading to find out more about this beloved show's future plans.
Blue Bloods Season 14: Is it the final season?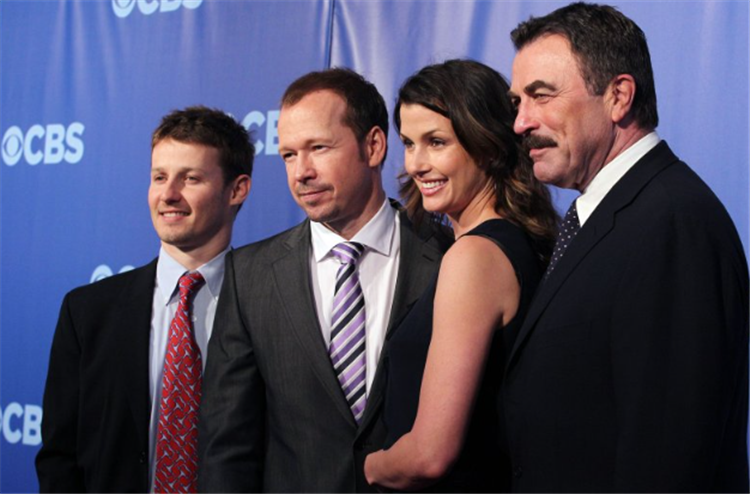 Although CBS has not yet made a formal statement on the show's renewal or cancellation, there are a number of elements that may play a role in their choice for future seasons. Before making such a crucial choice, there are several variables that need to be taken into account, such as audience ratings, production expenses, and cast availability.
If you recall, Deadline previously reported that Blue Bloods was glaringly absent from the network's list of drama series renewals for its 14th season. But it was later picked up after being locked in contentious talks, with CBS demanding for severe budget cutbacks, including 25% for actors and other above-the-line personnel.
If this is the case going on behind the scenes, then we are sad to report to the readers but there may be a slight chance for the upcoming season to be the last one. These negotiations kind of indicate that the network might be evaluating factors in the future too, which might eventually determine the fate of the show.
On the positive side, if the show is able to maintain the records by remaining as the night No. 1 most-watched primetime program — a position it has held since its 2010 launch — and is the No. 3 broadcast drama with 9.54 million viewers. Then there is a chance that the network might consider changing its route and renewing this beloved franchise for many more years to come.
Until then, the fans should hope for the best that the twists and turns in the next season are able to live up to the expectations and build the hype around these characters even more th an ever! Just like the way Amy Reisenbach, President of CBS Entertainment stated:
"Blue Bloods has dominated Friday nights since its premiere and remained an important anchor for CBS' winning lineup," said Amy Reisenbach, President of CBS Entertainment. "Led by the outstanding Tom Selleck, and an incredible cast and creative team, viewers continue to embrace the Reagans, their law enforcement family, and the series' dramatic storytelling. We can't wait to pull a chair up to the Reagan family dinner table for another fantastic season."
In the meantime, also check out the show's Twitter handle announcing the renewal of the show, quoting, "The Reagan family traditions continue! #BlueBloods has been renewed for season 14 — we'll save you a seat at the table."
Blue Bloods Season 14: What to expect from the next season?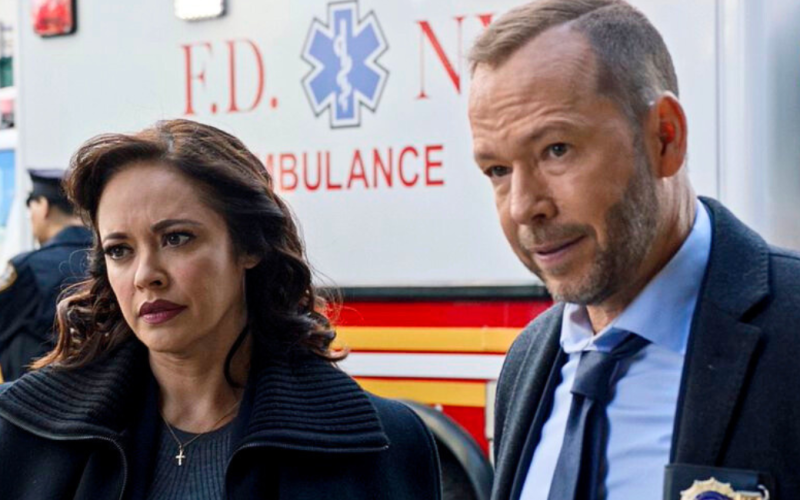 The exact premiere date has yet to be acknowledged, but as of this writing, the release window for Blue Bloods Season 14 has been set for the 2023–24 broadcast season. The season will likely premiere in the fall of 2023, with October being the ideal release window, and it is expected to premiere every Friday at 10/9c. Only if the production commences this summer season and no further delays are caused by the ongoing writer's strike, which has already stopped many productions.
Blue Bloods is a drama about a multi-generational family of cops dedicated to New York City law enforcement. Even though it is far too early to predict future storylines, the 14th season plot will be picked up from the finale, "Forgive Us Our Trespasses," which followed Danny and Baez teaming up with Danny's old partner to find a copycat killer emulating a criminal's murders from a previous case. Frank and Mayor Chase battle over how best to handle the city's rising homeless population.
The cast members who are expected to return are as follows Tom Selleck as New York City Police Commissioner Francis "Frank" Reagan, Donnie Wahlberg as Detective 1st Grade Daniel "Danny" Reagan, Bridget Moynahan as DDA Erin Reagan, Will Estes as Sergeant Jamison "Jamie" Reagan, Len Cariou as former NYPD Commissioner Henry Reagan, Marisa Ramirez as Detective 1st Grade Maria Baez, and Vanessa Ray as Officer Edit "Eddie" Janko-Reagan. The drama is created by Robin Green and Mitchell Burgess along with its top producing team led by showrunner Kevin Wade.
The next season is expected to have about 22 episodes with a runtime of 42 to 44 minutes, which are expected to air on a weekly basis. It is intended to follow the same count to maintain the story's flow, but it is still subject to change if the strike doesn't get resolved soon. On the other hand, we'd also like to point out that the titles and synopsis have not been released. These details will be revealed once the release date draws closer to avoid any early leaks about the respective plotlines and character arcs.
While you wait for more updates on Blue Bloods Season 14, stream all the prior seasons on CBS's official website, along with other streaming platforms like FuboTV, Paramount Plus, and Hulu Plus, according to the viewer's preference based on membership plans to choose from. You can also stream the series by renting or purchasing it on iTunes, Amazon Instant Video, Google Play, and Vudu. The series is also available for free on Pluto, depending on the viewer's location.