When a show like "Blue Bloods" puts out over 270 entries, there are bound to be a few chapters fans don't find very entertaining. The hit CBS police procedural — which stars "Magnum P.I." star Tom Selleck as NYPD Commissioner Frank Reagan – has maintained its popularity with viewers over the years, but fans have still had their gripes with some episodes. And according to IMDb, two episodes stand out in this regard as among the worst of the series.
The series entry that was long considered the worst "Blue Bloods" episode on IMDb was Season 5, Episode 3 ("Burning Bridges"), which was heavily criticized by fans for how it addressed homophobia within the police department. But after more votes were tallied from users, "Burning Bridges" has jumped up to a better score of 7.3, and Season 8, Episode 15 ("Legacy") has now taken the spot for the worst-rated "Blue Bloods" entry. In fact, the episode is the only one to have a rating lower than seven, standing at a dismal 6.9. While there are several episodes held in high regard by reviewers on IMDb, "Legacy" has only gotten worse over time in the eyes of fans, and some people may want to know why.
What went down in Legacy?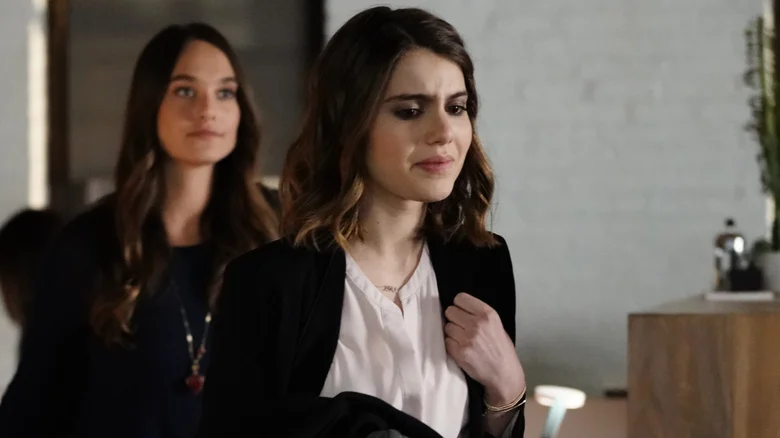 The "Blue Bloods" episode "Legacy" features three storylines and puts Jaime Reagan (Will Estes) on the sidelines until the climactic dinner scene. Danny Reagan (Donnie Wahlberg), while trying to solve a murder that turns out to be a suicide, is struggling to be a single dad and is offered a high-paying job as the head of a wealthy man's private security. He is ultimately talked out of by his loved ones because being a cop is apparently more important than ensuring one's family has financial security.
Elsewhere, the daughter of ADA Erin Reagan (Bridgette Moynahan), Nicky Reagan-Boyle (Sami Gayle), gets her first job as an intern, and the boss turns out to be a creep who attempts to take advantage of her multiple times before she walks out, which inspires other victims of the man in charge's predatory behavior to join her. And finally, Commissioner Frank Reagan deals with a rookie cop accused of racial profiling due to her need to overcompensate on the job, and she is eventually terminated to protect the integrity of the police force.
While the episode attempted to tackle several important topics, it somehow managed to earn the title of the worst episode of Season 8, and now has the distinction on IMDb of being the least favorable "Blue Bloods" entry ever released. In fact, the episode apparently caused some fans to reconsider their loyalties to the Reagan family criminal justice dynasty.
Several fans stopped watching Blue Bloods after Legacy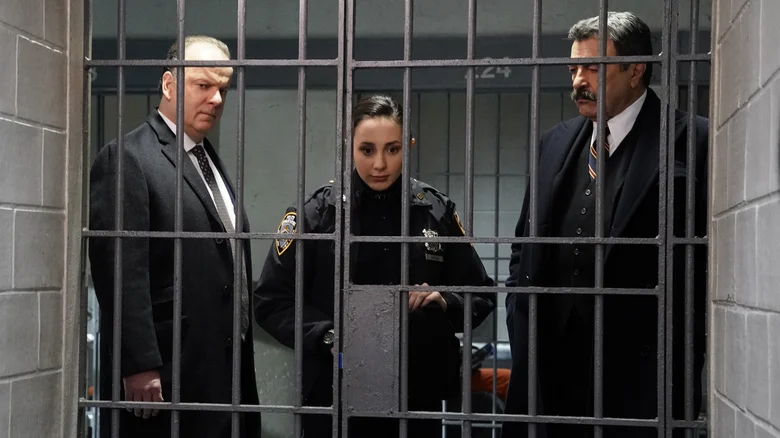 An investigation into why "Legacy" has become everyone's least favorite entry from the series on IMDb has yielded a number of unapologetic eye-witness accounts that prove the episode is guilty of being quite bad.
One user on IMDb posted their frustration by labeling their review with the unforgiving title "Disgusting Episode," stating their dismay that after being a fan for so long. "8 years of a great show, but this one ("Legacy") is just stupid," the user wrote. Some on the platform even took things a step further, including one user who not only called out the poor writing of the entry, but also threatened to bail on "Blue Bloods" altogether. "This episode is not believable," the user wrote. "What happened with the writing? If this keeps up you have lost me as a viewer."
Another IMDb user didn't hold back when criticizing the show's writers and even declared to no longer pledge allegiance to the series, posting, "Who were the idiots who wrote this episode?" The user capped off their review, writing, "You lost me as a true Blue Blood Fan! Tom Selleck lost a fan too!"
While there is no denying that "Legacy" has its fair share of haters, there are fortunately several other options fans can enjoy from the series — especially any of the highly regarded chapters that are among the best episodes of "Blue Bloods."